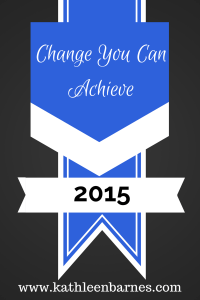 Dear Friends,
I'm turning my Newsletter and Website into a giant support group! Let's support each other as we attempt to create positive changes in 2015, no matter what it might be.
You can join the discussion by stating your intentions below. If the changes you want to see are little more personal, please feel free to send me a direct email using the Contact Page.
Let's help each other to not be a statistic this year! Here's to change we can achieve!
Kathleen
I've Moved The Discussion!
Please join me and a growing crowd in the new Facebook Private Group where we can let down our collective hair and support each other through 2015 and Beyond! Click the image below!